You see… a toddler with a broken femur in a SPICA cast means one thing for grocery shopping:
No. Grocery. Cart.
Holy moly! At first I thought,
"Yeah, no way am I taking him grocery shopping."
You see, we were shopping for about 1.5-2 weeks worth of food every time and the process of cleaning out the fridge, figuring out what we needed, making a list, getting to the store, shopping, loading, unloading –  AHHHH it was a couple hours.
That's RIDICULOUS.
Much less with a 2-year-old in a half body cast. No and NO THANK YOU! I even turned it down when Eric offered to take him to Aldi.
"Babe, he can't fit in a cart. There's just no way. Don't do that to yourself. It's okay."
Well then I did it. I got the strength and the courage (ps: not that Eric didn't….) and it was a SUCCESS! So how did I pull it off?
Easy!
(ahaha yeah well maybe not.) Well, sorta. After the hard work 😉
Here's the steps I took…
(and this does include a super small intro to my budgeting and meal planning blog that I have already posted. See links below for tips, templates and how-to's)
1:  

Make sure you bring your stroller with pillows and a towel

 
For those who are fortunate enough to not have had the experience of a SPICA cast, you cannot sit up in a normal position. You're permanently reclining so you need a recliner seat. Good luck taking your LazyBoy wherever you go 😉
– A stroller, a towel (to sit on and keep from sliding) and pillows (to sit mostly upright).
– You will use the stroller basket for a bunch of groceries.
– You'll use the sun shade and the tray for groceries, your keys, money, phone, etc
EXTRA TIP: Do not bring in a giant purse unless you plan to carry it on your shoulder! Takes up way too much space!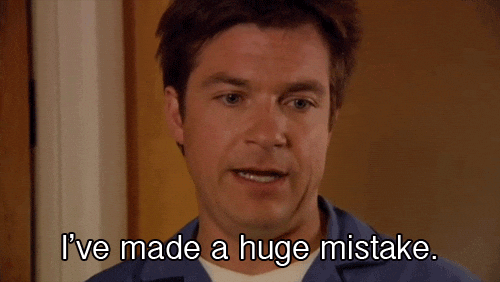 2:  Have a handled shopping bag that can either hang off the stroller handle or that you can loop your arms through as you shop.
At first you'll start out having it hang from one arm, but I ended up holding both hands on the stroller while arms were pushed through each handle. It got heavy.
And remember to bring a couple extra bags (I brought a couple paper Aldi bags) because not everything will fit into that handled bag in the end.
3:  Make sure kiddo has snacks, a drink and a movie on your phone ready to go (and fully charged)
Feed the snacks and drink as you shop, talk to your kiddo, have them help you load your bag. This way at the end, when you're in line, loading your groceries and paying… you can give them the movie so they don't get fussy (or perhaps give them something to watch before you get in line in case you're first up. ) Just get ahead of the disaster…
PS: I know that kiddos watching TV and being on phones is a hot-button issue. We let our buddy watch tv but not very much. So let me just say this… unless you have had a very, very active toddler put into a half-body cast after an excruciating femur break and a traumatic ER experience, even the no-tv-EVER moms would most likely be giving their kids the phone! haha! But hey… maybe not. Who knows. *shrug* Everyone has their own thing. 😉
4: Do not go without having your budget all set.
Our budget is currently set at $55 per week on groceries. $240 for the entire month (for 2 adults and one toddler who eats quite a bit!)
We also have about 2-3 days of eating out per week (currently set to about $40/week) but you can do it however you want!
We really value going out to eat together and even plan sometimes what day and where we're going. It gives us something to look forward to on our long work days.
For more info on how I budget, how I meal plan and free templates, visit my Budget Blog post HERE and my Meal Planning Blog post HERE.
5:  

MEAL PLAN!!
This one is so uber important. It's the only thing that enabled me to do this.
〈 Create a weekly meal plan! 〉
Start simple at first. You can always change it next week but if you're a beginner, make it easy on yourself.
And remember what I said above, make sure you budget how many days you eat out per week based on your monthly eat-out budget… Meal plan around that.
TIP: it helps us to plan what day we are eating out.
For a good, hard look into what our meal plan looks like, why and how we do it, visit my blog post HERE.
6:  Have a grocery list based on what you HAVE and what you NEED for the week's meal plan
If you're budgeting and meal planning, this is the next step. Take that budgeted meal plan and make a list off it. You might find yourself changing or adding to your meal plan.
That's okay!
Make your list based off what you already have and what you'll need to fulfill your weekly meal plan.
Think: no waste, no extras, less expense.
7:   – MOST IMPORTANT – mapping out where it all will go in the stroller and the one handle bag you have!
So go over your list now and seriously… map out how it'll all fit. There WILL still be surprises but if you keep your list small, then it really is quite easy.
JUST REMEMBER:
you can ALWAYS make two trips. It's not the end of the world to go through the line, check out, unload, and then come back in for the rest. I ALMOST had to do it!
you can ALWAYS ask for help. I was very close to asking if I could leave some of my items at one of the many empty belts till I was ready to check out. (This was only because I wasn't sure if it all would fit but it did! And it fit well!)
Lastly, go during a slow hour. I went the day after the 4th of July at around 10:30/11 am. I meant to go sooner but didn't work out. Sooner would've probably been better.
8:  

You will have a cart AND a stroller at the end
Remember, when you go through the checkout, they put your stuff in a cart (even if you didn't have one to begin with.) This is a blessing. Take the cart and load up with your extra bags. Push your stroller and pull your cart! Unload and then drop off the cart
And hey.. leave the quarter as a surprise for the next customer. It wasn't yours anyways 😉
Thanks, lovelies! Have a fantastic day!

♥
SaveSaveSaveSave
SaveSave