The more I have been blogging, the more I have ventured out of my house and sought the comfort of a cozy Nashville coffeehouse (and let's be honest… it also allows me to be with other humans beside my 2-year-old and fur babies)
I have many that I like but here are my top 5 favorites!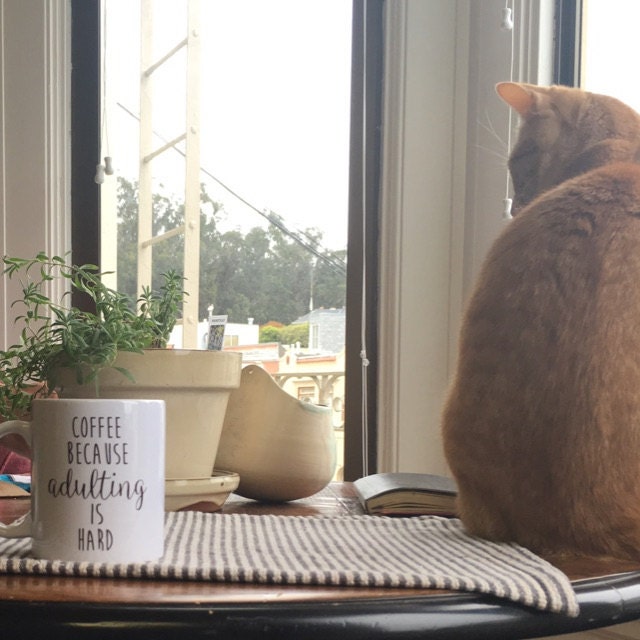 east nash
Pros:
– Very Quiet (especially in the early mornings.)
– Tasty coffee at a great price
– DELICIOUS yet simple scones (I got the bacon and cheddar scone but was surprised by the pepper all throughout. Completely won me over!!)
– Plenty of natural light (one of the most important factors for me)
– Plugs-a-plenty! Lots of plugs for charging.
– They have an amazing iced coffee called The Black Bear

Cons:
– It's a little chilly on a cooler day, BUT… I prefer that as I can bring something warm. (Not to mention this is because a good half of the building is covered in windows so y'all better not complain about that good ole' naturally lighting! 😉 )

– No free refills on drip coffee, BUT…it's only $1 for a refill and the cups are big! and super fun. Check out this llama mug (the barista actually told me it was his favorite and I see why!)
riverside + west end
Pros:
– Respectfully quiet when full. (see more notes at the bottom for my summary of the two).
– Tasty coffee that is clearly high quality. You might pay a touch more but it's worth it.
– The food is delicious! (Okay that was a tad misleading. I had a sweet tooth the day I went so I can't speak for their regular food. But have you seen the pictures? I can't imagine that the food isn't gloriously delicious.)
– Big windows letting in natural light, illuminating the restful space they've created

Cons:
– The coffee is a little strong for my taste but with a good amount of creamer, it's quite yummy (and to be fair, maybe I haven't tried a light brew if they have one?)

– Riverside has a "please wait to be seated" sign that I'm not particularly fond of and here's why: I'm not used to seeing that in a coffee shop but I haven't been to all of them sooo… *shrugs*. Also, when I've gone in, there's always been a place to sit and no one ever greets us when we walk in. Its a little awkward. Last point: when the sign is not in use, it's set aside but you still see the "please wait to be seated" so you're not particularly sure if you should wait or not. (I'm sure its used mainly for rushes when its truly full and maybe people are coming for lunch). Overall it's a great setting regardless and don't let my notes scare you off!

– parking is minimal (if you don't find a good spot in front of Dose, you can park down the street across from Mitchell Delicatessen. It's not a bad walk.)
Summary
The West End side has a smaller space I feel like but it's my favorite location aesthetically. Riverside has a beautiful, more modern (maybe mid-century?) feel to it. I feel that West End is where you go to have coffee and study/work or have a meet a friend to have a quiet chat whereas Riverside might be for a light lunch and coffee, to hang out in a relaxed setting where you didn't feel you should be terribly quiet.
downtown
Pros:
– This place is gorgeous! You'll be aesthetically pleased.
– Yummy coffee at a very reasonable price
– It's downtown so you're around a lot of fun stuff!
– Plenty of natural light (as always, my favorite!)
– They give you spoons to stir with to save from excess waste *win!*
– On a nice day, they have a BEAUTIFUL outdoor seating with a nice view.
– Free parking for 2 hours (this may seem weird but seeing as it's downtown and parking is limited, this is a good thing!)
– Food: while I personally have not tried it (and truly am kicking myself for it), one look on yelp is all you need to see how amazing the food looks. Comment below if you've tried it! I'll be going back and editing this post once I do!

Cons:
– Parking? To be fair, being downtown, their parking is actually pretty darn decent! It's not huge and you do have a 2-hour limit (but I mean really? If you need more than 2 hours at a coffee shop, maybe just go to a different one lol. 2 hours is very generous at a downtown location. And PS: they have a scooter parking spot! haha I love it.)

– Busyness. This place is very popular so sometimes it's empty, sometimes it's slightly filled and then there's days when its packed! But if that's the only main con, that sometimes its busy? Then this place is right up there with my favorite!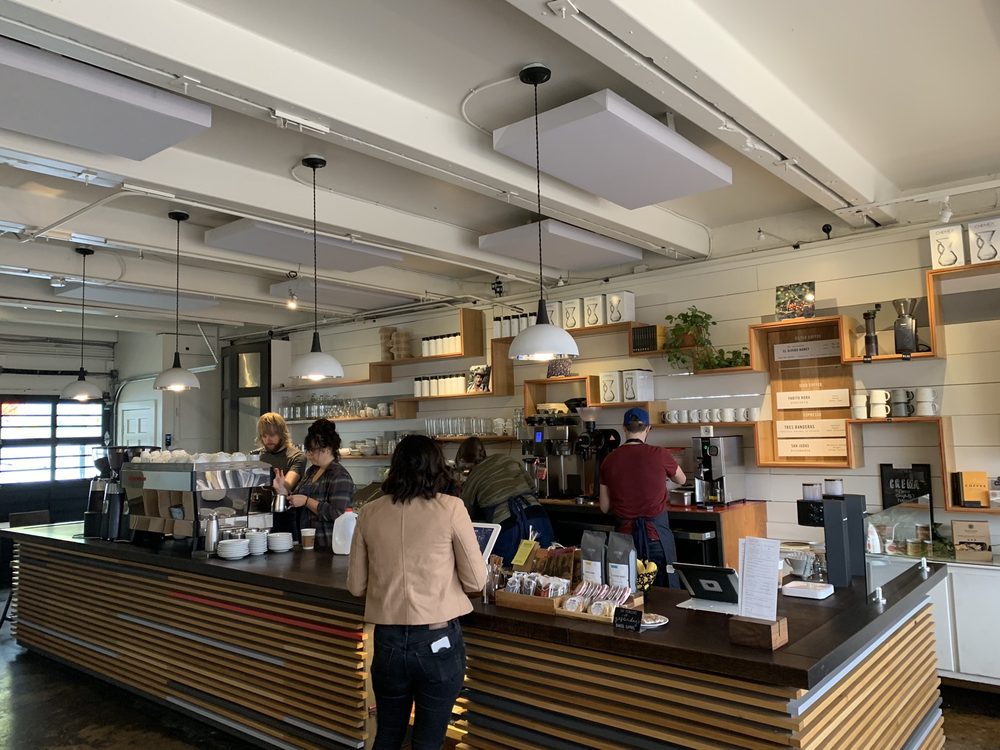 madison
Pros:
– Free refills and big variety of coffee
– Homey. They make you feel like you're at their home.
– Tasty coffee at a great price as well.
– Their Gravy. Oh my gosh. DELICIOUS. Get the Sausage, Egg & Cheese biscuit with a side of gravy. You will not be sorry.
– Plenty of plugs for charging.
– They have heavy whipping cream. This is my go-to creamer all day and its rare when a coffee shop has it out for you. (tip: they have you just get it out of their fridge that's by the front door. See? Homey.)
– Great outdoor seating! Big deck and they just installed a top for the deck for rainy days 🙂
– Parking: Private lot with plenty of places to park
– Whole bean coffee is good and comes out a very good price

Cons:
– Not as much natural light as I would like.
– It can get a little crowded but if you find yourself a corner, you can really get yourself to a quiet spot in your brain. Bring headphones 😉
– Hours. They close early (like 2-3 pm) so that is frustrating sometimes when you want to have a quiet, late afternoon snack with coffee. Many times we've thought to come here only to realize they're closed. That just shows how much we like them, though 😉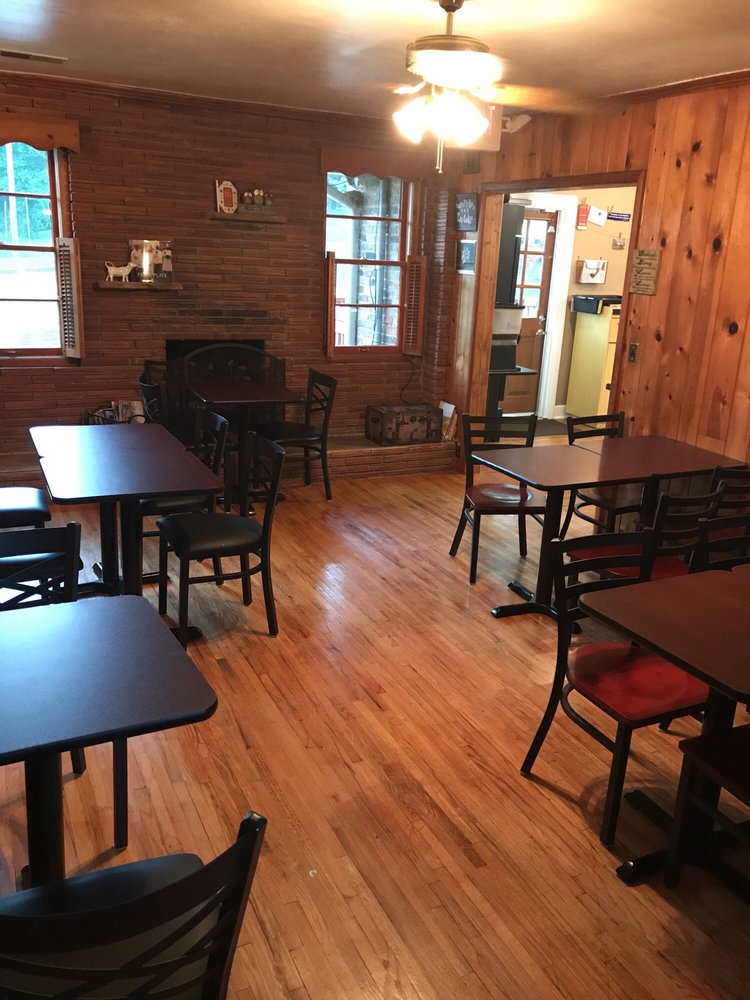 8th street
Pros:
– Beautifully decorated
– Lots of places to sit considering the size of the place
– Can be very quiet as long as there isn't a large group. This applies mostly to the morning.
– Coffee is solid. It isn't bad but it isn't amazing. Iced coffee is great!
– Wonderful breakfast. It can be on the pricey stuff the more you add to your plate but its very good!
– A good amount of natural light
– Games for kids
– Fun seating 🙂
– Small but comfortable outdoor seating. Not much to see but you can watch people and traffic that drives by.

Cons:
– Parking is a big issue if you don't want to pay $5 per hour for a $3-4 coffee. The only available parking is the tiny lot they have + street parking for free (which is almost always full). There's metered street parking but you have to walk a city block or two. There's also the $5/hour paid parking lots. I do not know if Zolli does this but if they could validate the parking, that would be perfect!

– Pricing on the food. Great food but it can get expensive.
---
Well, I know this was lengthy but I wanted to be thorough. Feel free to share, reblog, whatever you feel like!
Thanks, Lovelies!